About NYC Sidewalk Repair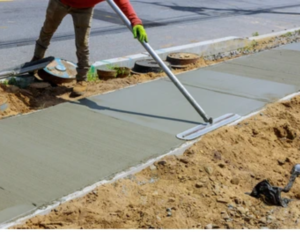 NYC Sidewalk Repair began in 2008 and has grown and matured over two generations. Today, our ever-expanding fleet of technicians continues to repair and maintain residential, commercial, and industrial properties across New York City.


At NYC Sidewalk Repair we're dedicated to providing superior service for your property's needs. Call today for a free estimate on our residential sidewalk repair services.
NYC Sidewalk Repair is DOT-certified and we have earned many other associations recognitions, including being a member of the National Association of Roadside Prevention, Inc. We also hold the DOT approval that can be seen on our website. Our specialty is to deliver excellent service because excellence will always be our goal!
Get the best quality residential and commercial sidewalks repaired in your area by contacting our sidewalk repair experts today. We've been in business for years, and we're sure that you'll be happy with what we have to offer!
The Right Focus. When you hire our company, we promise to be there for you when you need us. Whether it's by phone or email, we will make sure that you get everything that you need in a timely manner. We are here for your business and want to do everything we can to help.
The Right Experience. Our team has over 15 years of experience in the construction field and completed many projects to our credit. With our unique perspective and approach, we offer a valuable resource for all of your work.
The Right Employees. You expect to be provided quality service. You want to know your employees are trained and dedicated to their jobs, not just at a job. You want quality equipment for all your projects. All of our employees are fully trained and each worker is a dedicated specialist in his field. Additionally, we have a full staff of supervisors who are assigned solely to the task of supervising. It's all they do!