4500 PSI Quality Sidewalks NYC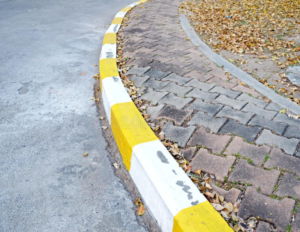 Are you looking for quality sidewalk repair services in New York City? At NYC Sidewalk Repair, we know what it takes to ensure your new driveway is truly beautiful.



At NYC Sidewalk Repair our concrete pavers are professional and we have been providing our clients with quality asphalt alternatives throughout the city of New York for the past 15 years.


Our team offers a variety of services that include sidewalk repair, brick repair, brick curbing and decorative brick installation(brick pavers).


We are a trained and experienced team of professionals, who take great pride in their work.
We Assure guarantee of the superior quality of the products
We promise you that the NYC Sidewalk Repair will meet your expectations and we believe our product quality is outstanding. Our premium quality products are always the best. We use 4500+ PSI (or thousands of pounds per square inch) concrete which is simply the best in use in sidewalk construction activities in New York City. It's been tested by the city and used by leading professionals since decades. With the best material and expertise, our projects are completed with flawless and gleaming sidewalks enhancing your property's outlook as well as ours!


The Local Pros for Installing 4500 PSI Quality Sidewalks in New York City is a company that guarantees satisfaction and quality of their work.
Our goal is healthy and beautiful outdoor living spaces, whether they're individual patios or extensive landscaping projects. For the best in finished concrete work, let NYC sidewalk repair take care of the service work for you.
4500 PSI Quality Sidewalk Installation and Repair in NYC
If you are looking for sidewalk installation and repair services in Queens ,Brooklyn and Manhattan. We have been serving the area with our services since that time. We are experienced in this field and know how to handle any type of sidewalk or road job. So, if you are looking for top quality Sidewalk Contractors in the area, we are your right choice.
Our services are listed as follows:
1. Flatwork or sidewalk
2. Installation and repair of Curbs
3. Loading of Docks
4. Installation of parking Bumper
Give us a call to see how we can help you
Our Customer Care Executives will be guiding you through the process of implementing a project. Get in touch today with usw will be guiding you with all details pertaining to your project and finalize a date for our executive to visit you and deliver a free project quotation as per your requirements.