Driveway Repair and Replacement in NYC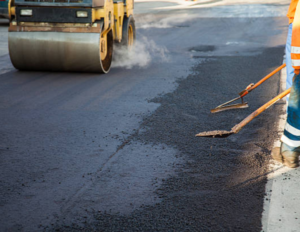 Driveways are one of the most popular projects for homeowners, but they can also do double duty as convenient work spaces and play areas for children. But driveways have a limited lifespan, sometimes as little as 15 years.

Over time many shifts in the soil can cause cracks, spalling and other damage to your driveway. When it comes time to repair an aging driveway, it is important to know what treatment technique will work best for your situation.

Driveways can be built with a variety of materials, including asphalt, concrete, crushed stone and gravel. If you're looking for something different or simply don't like the look of standard blacktop or gray concrete, there are alternatives out there you might want to consider.
Driveway Repair Service NYC
Our company NYC Sidewalk Repair provides you with a driveway repair service which can help you to get your driveway back in shape again after getting damaged due to a severe weather event. Our team of experienced and skilled professionals have the skill and knowledge that would help you fix all your driveway problems.


We are a general contractor who offers various services for our customers. Our experienced workers can complete DRIVEWAY REPAIR project with utmost care and dedication. We have side work repair Insurance, which covers us against any liability and workers compensation accident that may occur as part of the service.
Concrete Driveway Repairs
Our concrete driveway repair service is designed to make your outdoor area look its best and stay safe. Our team of experts can perform routine maintenance and repairs, including clearing out old foliage in your garden area, trimming overgrown bushes and trees, removing weeds, fixing potholes and cracks on your driveway, or sealing them with sealant to keep water out of the surface. Our skilled contractors know exactly what it takes to keep your home safe from damage that could lead to injury or damage to your foundation.

Our contractors take pride in their work and have the experience to give you a professional residential or commercial driveway repair. We can patch cracks, fill potholes and seal your driveway for years to come with our asphalt services.
Professional Service
Fast Response Time
Asphalt Driveway Repair
Asphalt Driveway Patching
Driveway Pot Hole Repair
Driveway Cracks Filling
Asphalt Driveway Sealing
Residential and Commercial Service
All About NYC sidewalk repair
We have worked with a wide range of customers on all types of asphalt problems, from small cracks to large potholes, and we are skilled at creating a solution that meets your needs. We provide all types of sidewalk repair services from sidewalk installation to sidewalk DOT violation removal.
Fill out our quick response form to get a free quote for a professional assessment and repair. Or visit our About us page for more details..