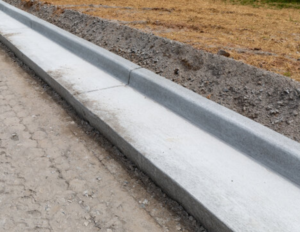 Concrete curbs in NYC are a reliable work of art, and also the best solution for taking care of your business. At the point when you have any sort of project that includes sidewalks and curbing, the name to approach is NYC Sidewalk Repair. For the last 15 years, we have been giving excellent service to many clients.
We work with both residential and business clients to give top-quality concrete curb installation and all types of curb repair services and different sidewalk repair services. We will meet with you to figure out what your venture involves, and what the ultimate result that you desire to accomplish is. From that point, we will give input and ideas about what it will take to make that achievable. At last, we will skillfully execute the job for you to your all satisfaction. We have faith in exceeding all limits, with regard to the work we provide our clients.
We take immense pride in the work that we do and that is clear from the outcomes that we can get with our sidewalk services, for example, repairing and installing concrete, steel or bluestone curbs in NYC.
Professional concrete curb installation and repair services
You are currently acquainted with concrete and the benefits of using it. Here are some things you ought to know about using it for curbs in New York City:
We dare to say this but a quality curb improvises the beauty of the property. This clear division between one surface and the next looks perfect, crisp, and sharp – insofar as very much well maintained.
This is a crucial method for taking out grass and weeds growing in undesirable spots. This is significant for the maintenance of your sidewalks and other close by surfaces. Weeds and grass can grow through and make a significant number of damage to these surfaces.
You truly do have a number of color and design options available, while using concrete for your curbing. Even though traditional concrete is still the most generally utilized, a few property owners like to customize the final look.
Regardless of anything else, concrete is durable, long-lasting, and ready to endure everyday hardships. As a rule, in any event, when issues start to show up, professional concrete sidewalk repair NYC can do the necessary repair.
One of the excellent initiatives to take is to plan a meeting with us and let us brief you in depth regarding the advantages that you can get by involving concrete for your curbing in New York City.
Skilled Work with Concrete curbs in New York City
NYC Sidewalk Repair is the only name that you want to know, with regards to undertaking projects like this. As the sidewalk experts in this area, you can rest assured we will give the best outcome to your concrete curbing project.